Specials: Concord Mass Bed & Breakfast Inn
For the Spontaneous Traveler!*
Need to get away – like right NOW? Let us encourage you to escape by taking advantage of our last minute special:
Book an available room within 24 hours of check in for rates starting at:
$150 Sun-Thu
$175 Fri-Sat
*Must call to book: 978-371-0014. This offer cannot be booked online. Must request at time of reservations. Selected rooms and double occupancy only. Cannot be combined with other offers. Applies to new reservations and is subject to availability.
Add a Little Romance
In room fresh flowers, chilled sparkling cider, cheese and crackers.
– Add $60 to room rate.
Please request when making reservation.
Business Travelers
Feel at home when your away on business!
Please inquire about our corporate rate and business amenities.
• • •
Make Yourself at Home – Extended Stay Special
Relocating, renovating or building?
We offer extended stay rates.
Please call to inquire: 978-371-0014.
CONCORD TOUR COMPANY – WALKING TOURS
Concord, Massachusetts is home to Little Women, and so much more! Concord Tour Company is here to help you experience it all.
Henry David Thoreau, Ralph Waldo Emerson, and Nathaniel Hawthorne also lived, wrote, and are buried in Concord. We're also home to the first battle in the American War for Independence, known as "The shot heard 'round the world", at the famous Old North Bridge.
Concord Tour Company can arrange for walking tours on any subject, reenactments, historical events, and private or exclusive viewings of historical artifacts and papers.
Please visit the Concord Tour Company website and check out all the tours (starting at $25 per person).
Book your walking tour directly with the Concord Tour Company.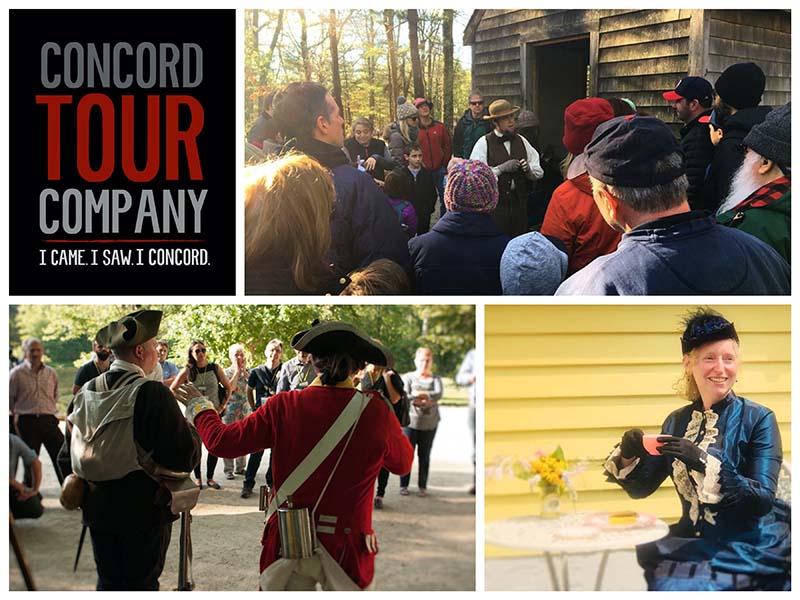 "Lovely bed and breakfast in the beautiful town of Concord. Our host is delightful and the rooms are so comfortable. After a long day of sightseeing, the spotless linens and soft bed were just what we needed. Thank you, Heidi!" – Sandra, Georgia